If you've been leaving your annual visits to the dentist a little too long or ignoring that twinge of oral pain? You're not alone, but it might be time to consider a family dentist.
When it comes to choosing a dentist for your family's oral health, it can be difficult to know where to start. A quick Google search is a good place to see dental offices near you, but where do you go from there? With many dentists in the West Kelowna area, you can certainly find the perfect fit for you and your family.
Whether you are looking for your first dentist here in Kelowna or are moving on from your current practitioner, here are some of our top tips for choosing the right dental office for you and your loved ones!
Choose a dentist office that is close to you
One of the first things you should consider is location. Look for a dentist that is close to your home or workplace to make appointments easier and more convenient. This also helps to ensure that you are in close proximity to your dental office in the event that you require emergency services.
You should also consider your regular working hours and whether a prospective dental office can accommodate them. At New Look Dental, we are open until 6pm on Tuesdays to accommodate those with 9-5 schedules. We also open early, so you can book an appointment before your work or school day.
Though location is an important factor, you should always ensure that you are choosing the dental practice that makes you feel the most comfortable.
Check out the procedures offered by prospective dental clinics
Because not all dentists offer the same services, you want to choose the clinic that can meet all of your family's oral health needs under one roof. While most dental practices offer basic general dentistry services, some offer various specializations as well.
If you have children, you likely want a family dentist that specializes in pediatric care. Dentists that work regularly with kids will not only provide a higher quality of care, but will also make your little ones feel more comfortable while at the dentist.
Depending on your individual needs, some other common specialties that you might want to have at your family dentist include:
Crowns and implants
Cosmetic dentistry such as teeth whitening
Orthodontics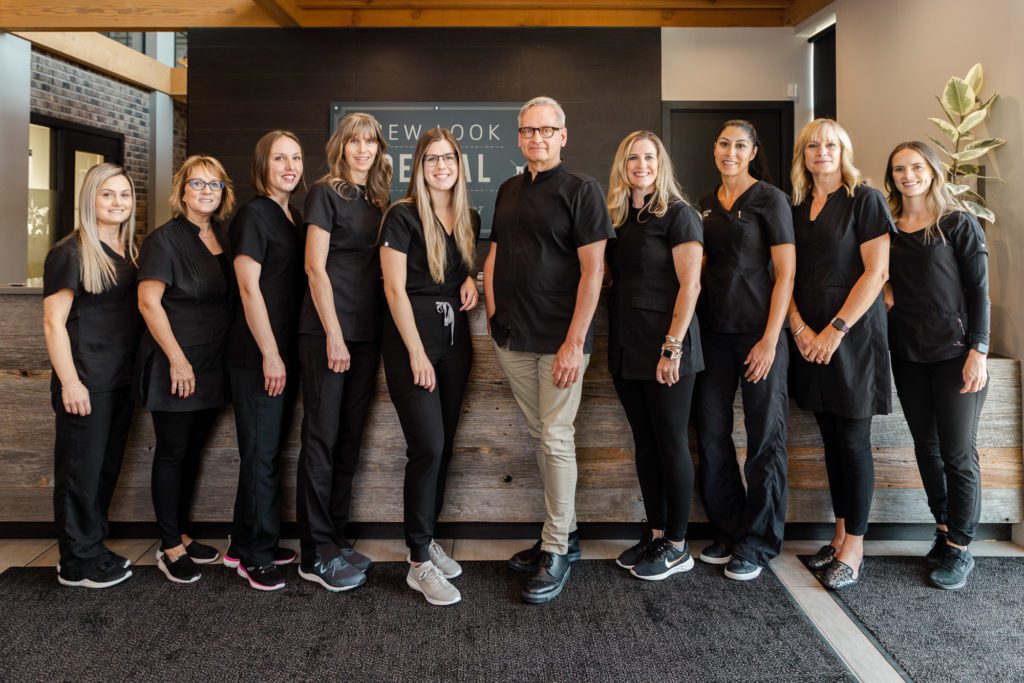 Ask each clinic about their payment options
While the costs at various dental practices in the Kelowna area are similar, some clinics offer ways to make dental care more accessible. Before choosing a family dentist, ask about their payment options.
Make sure that the dentist you have chosen accepts any insurance or benefits that you might have. You can also ask if the dentist you have chosen offers direct billing so you don't have to pay out of pocket on the day of your treatment.
Some clinics also offer payment plans to cover treatments that fall outside of your insurance and benefits. This is an especially important consideration if you require more involved dental treatments like implants. It is important to remember that not all payment plans are equal. Here are some questions you should ask your prospective dentist about their payment plans:
Is there a down payment required?
What is the term of the loan?
What is the interest rate of the loan if any?
Most importantly, get to know the practicing dentists at the clinic
Learning about the dentists who will be administering your treatment will make you feel more comfortable with the provider you have chosen. You can ask the dentist about their education, experience, and if they have any specialties before undergoing any treatment.
At New Look Dental, we have two highly experienced dentists to provide our patients with the highest quality care.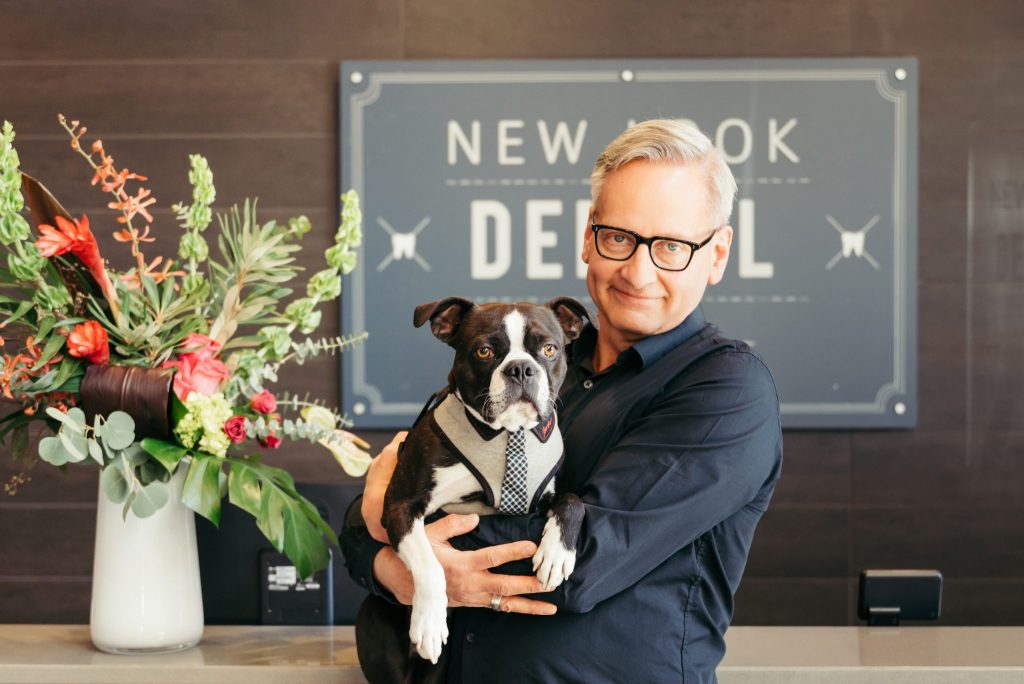 Dr. Kevin Andersen
Dr. Andersen graduated from Loma Linda University in 1987 and has been practicing dentistry ever since. He strives to keep on top of the newest dental technologies and continues to educate himself in the field.
He is an expert in dental and cosmetic services.
Dr. Blair Broaderip
We are excited to announce that Dr. Blair Broaderip has joined the New Look Dental team! He has practiced dentistry in Vancouver since 1976 and still holds his practice in the city. He has since relocated to Kelowna and is now at home in the New Look Dental office.
Dr. Broaderip has had an exciting career in dentistry so far, including being the team dentist for several Junior Hockey League teams, and working as a volunteer at the Kelowna Gospel Mission Dentist Clinic for the past 12 years.
He is committed to continued education and has participated in multiple specialty studies in the fields of endodontics, implants, and sleep apnea.
We are so happy to have Dr. Broaderip on our team.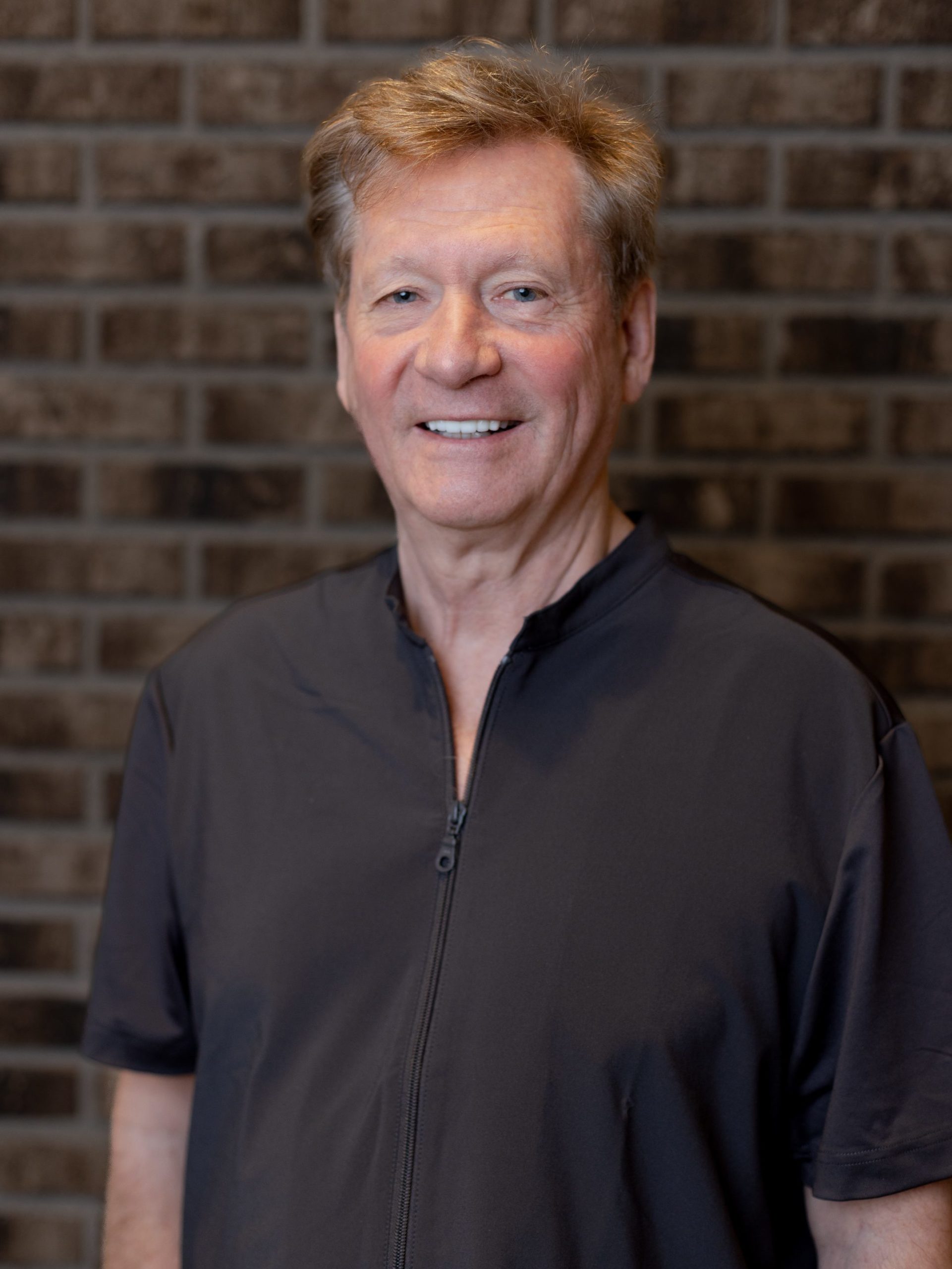 New Look Dental's team will support you from start to finish
Outside of our resident dentists, we have friendly and knowledgeable hygienists, assistants, and client care experts. If you need a dentist in the Kelowna or West Kelowna area, get in touch with us!